We understand that selecting the right promotional products for your marketing campaign isn't easy. Visualising how they might look really helps, but what if you want to get a feel for how your logo could look on a range of items, not just one?
Well we've got a great e-solution to help you do just that, and what's more it's free!
Our e-Custom Catalogues are uploaded with your logo and then with a bit of our technical magic, your logo appears onto the whole range of promotional items featured in the catalogue. Giving you your very own e-Custom Catalogue specific to your logo.
Here's a great example of what your e-Custom Catalogue can look like!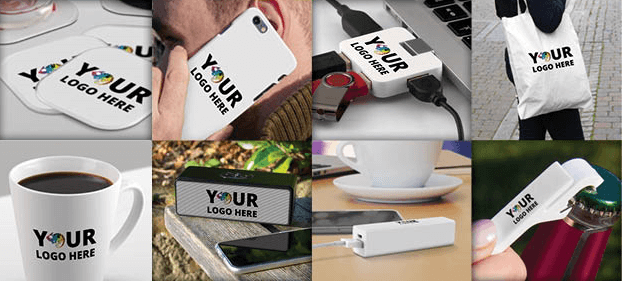 4 Great Reasons to get yours
Getting some much needed inspiration
Impressing the powers that be
Visualising how your brand or logo could look
and did I mention that they are free!
How to get your e-Custom Catalogue
To get yours simply follow the steps below, fill out the form and send it to us.
Step 1 – Fill out the form below and upload your logo in the required format*.
Step 2 – Our design team will create your e-custom catalogue & produce an online flippable PDF version with all the products e-branded with your logo.
Step 3 – We'll send you your very own e-custom catalogue (usually within an hour).
[contact-form-7 id="40807″ title="Custom Catalogue"]
What if I don't have the correct PNG file?
If you haven't got your logo in the correct PNG format, do not worry! Just send your logo to rebecca@bh1promotions.co.uk and we can get it sorted for you.
*For artwork please supply the artwork file as a high resolution PNG image (Minimum 144dpi) at least 1000 pixels wide.
**Please Note: Our e-custom catalogues are currently a free service, however we do reserve the right to remove, charge or restrict this service during peak or busy times.  Should this occur you will of course be notified before proceeding.